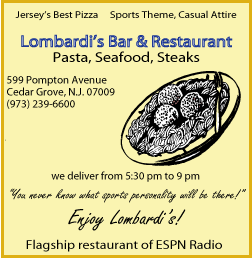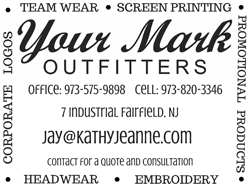 Bring the beauty, economy and healthful benefits of the sun into your home with daylight harvesters and solar powered fans.
Insist on the Original - Solar Illuminations is your local certified dealer & installer.
visit www.solar-illuminations.com
Seton Hall Prep enjoyed great success in Thursday night's Essex County Tournament finals with, from top, Anthony Cerreto leaning into the action on his way to win at 175, head coach Lou Mascola intently taking in mat action, Carlo VanVolkenburgh slipping his foe at 126, Rocco Salerno on top at 215, steady Logan Brzozowski on his way at 113 and Andre Morero looking up for the moment at 120. SHP produced six indvidual champions on way to team crown. (Photos by Gene Nann-genenann.smugmug.com)
(continued from page 1)
The only returning champion in the 2023 field was SHP's VanVolkenburgh who was able to become a repeat champ with three straight pins before earning more bonus points for the Pirates with a 14-3 major decision vs. Nutley's Frank Graffeo in the 126-pound final.
Brzozowski, one of the better 113-pounders in the state, also won by fall in his championship bout as he finished off Matthew D'Arcy of St. Benedict's Prep in 55 seconds.
NOTES- SHP tied a team record with six individual champions equaling what was accomplished by the 1983 and 2020 Pirates...All 14 Pirates placed 1 through 5 in the ECT...SHP coach Mascola was a 4-time ECT, Distric and Region champion during his illustrious scholastic career as a Pirate matman while he also finished fifth in the state tournament in 2009 and sixth in 2011...Former Belleville stars and 3-time ECT champions Dom (1982, '84 and '85) and Joe Cerruto (1985, '86 and '87) are the uncles of SHP's current 175-pound champion Anthony Cerreto, who improved to 20-4 on the season with his performance in the 2023 ECT...Cerreto was 15-8 as a junior last season when he finished fourth in the Districts after he tore the meniscus in his right knee. He had surgery last May and has rebounded with a superb senior campaign.
2023 Essex County Tournament finals:
106: Anthony Pellegrino, SHP win by forfeit vs. Alex Esposito, WE
113: Logan Brzozowski, SHP, pin Matthew D'Arcy SBP, 0:55
120: Andre Morero, SHP, dec. Thomas Ruane, WE, 4-2
126: Carlo VanVolkenburgh, SHP, MD Franco Graffeo, Nut, 14-3
132: Rocco Negron, Belle, dec. Matthew Farley, SHP, 5-2
138: Jason Quirk, Liv, dec. Brandon Bauer, SHP, 5-3
144: Anthony Barra, WE, win by forfeit vs. Nicholas Orejola, SHP
150: Lorenzo Caamano, Cald, win by inj. def vs. Phenol Morlan, Liv
157: Mike Maglione, WE, dec. Jaiden Mendez, WO, 10-7
165: Ian Flanagan, Cald, dec. Carmine Masi, WE, 3-1
175: Anthony Cerreto, SHP, dec. Temuulen Mendbileg, SBP, 4-1
190: Arthur Rosu, WO, dec. Clark Rich, SHP, 7-0
215: Rocco Salerno, SHP, dec. Chris Nigro, WE, 3-1
285: Brandon Torazo, Nut, pin John Stockelberg, Ver, 1:42
Final Team Totals: 1-SHP 342.5; 2-West Essex 260; 3-Caldwell 162; 4-St. Benedict's Prep 118; 5-West Orange 107; 6-Livingston 102; 7-Nutley 101; 8-Bloomfield 98' 9-Belleville 86; 10-Glen Ridge 75; 11-East Side 71; 12-Verona 64; 13-Columbia 58.5; 14-Montclair 46.5; 15-Millburn 41; 16-Cedar Grove 32; 17-Irvington 31; 18-East Orange Campus 21; 19-Newark Academy 16; 20-Newark Collegiate 11; 21-Barringer 7; 22-Orange 4.
Follow Steve Tober on Twitter @Chattermeister
Among the 2023 Essex County Wrestling Tournament individual champions were, from top, Jason Quirk of Livingston (138), Arthur Rosu of West Orange (190), Mike Maglione (left) of West Essex (157), Lorenzo Caamano of Caldwell (150), and the still-undefeated tandem of Rocco Negron of Belleville (132) and Brandon Toranzo of Nutley (285/Hwt).
Ccopyright 2005 Sideline Chatter - comments - contact the webmaster